Having pimples is a normal skin condition that a lot of people have. The problem is how to get rid of those pimples as fast as possible. Here are some ways to do that.
How to get rid of pimples fast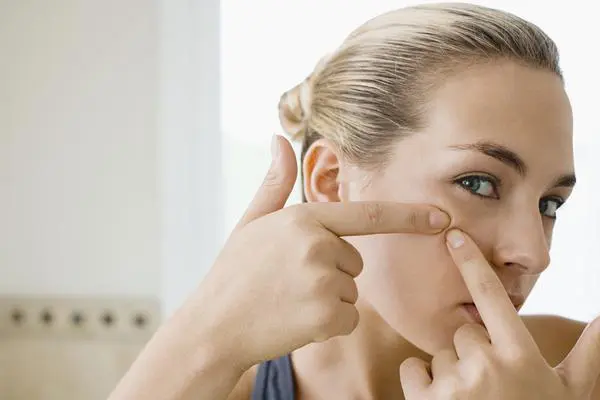 1. Ice
Ice can reduce inflammation, swelling and redness of pimples. It also helps to improve the circulation of blood, tighten skin pores and remove dirt and accumulated oil on the skin. You can either use ice cubes or crushed ice. You only have to wrap ice in a piece of cotton wool and hold it against the affected skin for a few minutes or so. Repeat the process a few times.
2. Lemon
Another quick and effective way to get rid of pimples is to use lemon juice. Lemon juice is very rich in vitamin C. Lemon helps to dry up pimples. If possible, you have to use fresh lemon juice not bottled juice. There are two ways to apply this. First, wet a cotton swab in fresh lemon juice and apply it to the affected area before going to sleep. Second, you can mix the lemon juice with cinnamon powder. Put it on pimples before going to bed and wash it off in the morning with warm water.
3. Tea Tree Oil
This is very good and effective for treating pimples. Tea tree oil can help wipe out acne causing bacteria because it has a very strong concentration of antibacterial agents. Besides, it can also help to reduce the inflammation and redness of pimples, and dry out whiteheads and blackheads. You just have to wet a cotton ball and dab it to your skin. You can wash your face after 20 minutes. If you want, you can also mix tea tree oil with aloe vera gel.
4. Toothpaste
Toothpaste is not only for cleaning your teeth. It can also be used to get rid of your pimples. It is highly suggested that you use toothpaste after you have used the ice remedy. Remember, do not just use any toothpaste, you have to use white toothpaste only. To use toothpaste, you only have to apply some of it over your skin wash it off in 15 minutes.
5. Papaya
Papaya is not only good for your body. It is also a great remedy for treating pimples. It can reduce swelling or inflammation and it can even make your skin smooth with its enzymes. To use this, take the core of papaya and crush it. Then, apply it over your affected skin. If you want, you can also add honey.